Legal-Based Standards
Qualified immunity, good-faith defense depends on knowing and complying with clearly established law – not BEST PRACTICES.   "Best practices" are often quoted as a feel-good answer to justify administrative policies and positions; however, the highest courts of the land have openly disagreed.
Policies, procedures and training must be centered and built around current case law, federal and state statutes. While that may sound easy to implement, most administrators do not have the time, resources or ability to research applicable case law. Further damaging, training is often based on best practices rather than case law. In a world where jail resources are scarce and recognizing something is better than nothing, most facilities rely on neighboring agencies to obtain needed policies, procedures and practices without knowing where they come from or why.
National correctional standards have been widely used by various organizations for accreditation and other objectives.  However, national standards:
are not created to be defensible in court (see Supreme Court rulings such as Bell v Wolfish)
do not recognize differences between various state statute requirements or Circuit Courts of Appeal that differ in interpretation one from another.
To be legally safe, correctional facilities must consider ALL applicable laws and statutes.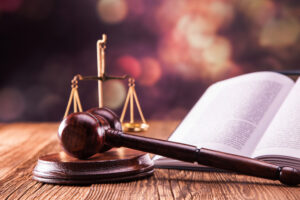 Legal-Based Guidelines™ have been developed for use in jails, prisons and juvenile facilities.  The guidelines contain the text of each guideline, Rationale statements, Compliance statements and Annotation references.
Writing policy
Developing procedures
Defending against litigation
Answering inmate grievances
Training staff
Accreditation through the National Institute for Jail Operations.